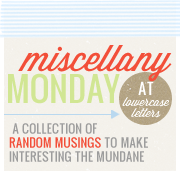 A. I was on
Angie's
blog the other day and she posted the most amazing dinner...steak and potatoes. That's right up there with pizza for me (those of you who know, know that I
LOVE
pizza). I sent Rondell the link right away and our dinner plan for the weekend was in motion. This was dinner last night:
B. I have a bad cold...I caught it from Caleb. I have to toughen up though as I'm about to take 3 kids to the movies...I hope I don't fall asleep :)
C. This is a big week in our house...Jamison is off to 2nd grade on Wednesday, Caleb goes to a new sitter, and I have my first craft fair. There will be a lot of disorder before the order begins as we all prepare...packing school supplies and laying out outfits, making lists about Caleb's likes and dislikes and the fact that he doesn't eat (sigh), and continuing to make cards and finalize the details for my table.
D. I finally made Jamison bookbag tag. I love making them and this year it matches her red bookbag.
Here's
the one I made last year. Here's this year's version:
Jamison loves to read and loves art so I put 'reading' on her tag as well as the crayons. I'm thrilled with the way it turned out.