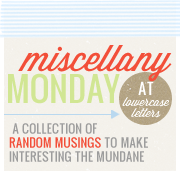 1. Jamison's Big Week.
This week is a big week for this little girl...3rd GRADE! I can't believe she is already in 3rd grade...and turning 8 next month.
I usually make her a bookbag tag (you can see them
here
and
here
), but I have not made one for this year yet. I have some work to do this week to get it done...using my new-to-me laminator (given to me by a co-worker). The pictures in this post are from her back-to-school photo shoot...she was really into it this year (though I could not figure out how NOT to white out the scene behind her).
2. To Move or Not To Move
...that was the question. This year when we received Jamison's class list we realized that she is in the same class with the meanest girl in school. Not to be negative about someone else's child, but we have had bad experiences with this girl. She and Jamison were in the same class in 1st grade and she would constantly pick on Jamison. She is the "I won't be your friend unless...", "Ew, your hair is ugly", "I want that from your lunch" type. Last year I would hear story after story about the things this girl would do and say to other kids.
I thought for a moment about calling the school to have Jamison removed from the class. After prayer and discussion we decided not to put in a request to have her moved, but we will express our concerns about this girl's interaction with my Jamison to her teacher. This may be good for Jamison...to allow her to grow more confident in who she is in Christ, to learn how to handle conflict when it arises, & maybe even be an example to this girl.
We will be praying!
**This picture is super blurry, but I love how it captures her laughter (she was laughing at her Daddy!)
3. He Is All Around Us!
Sermons...there are some that give a good message, there are some that give good information, but don't really move you to the core, and then there are some that just shake your world upside down. Yesterday God inspired a message through our pastor that was extremely moving.
The message was on prayer and how it is a purchased privilege. Jesus paid the ultimate price so that the veil could be torn for us to have total, intimate access to God...to draw near to Him.
The message also included how in Scripture the things we should do is surrounded by what He has already done. For example:
Therefore, brothers, since we have confidence to enter the holy places by the blood of Jesus, by the new and living way that he opened for us through the curtain, that is, through his flesh, and since we have a great priest over the house of God
(see..all that He has already done)
, let us draw near
(what we are supposed to do)
with a true heart in full assurance of faith, with our hearts sprinkled clean from an evil conscience and our bodies washed with pure water
(He did that by being the Ultimate Sacrifice)
. Hebrews 10:19-22 (ESV)
(words in red are mine).
A new commandment I give to you, that you love one another
(for us)
: just as I have loved you
(what He's already done)
, you also are to love one another
(again, for us to follow His example)
. John 13:34 (ESV)
(words in red are mine).
It is not about us...it is about Him.