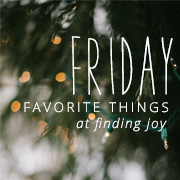 Another week gone by...still trying to shake this down spirit. I am
s l o w l y coming out of it as I turn my focus to God and how Good He Is! I need to be purposeful to see all of the little and Big things that He's doing in my life and in the lives of others. Take the time to stop and smell the roses sunflowers, if you will.
I adore Rachel for hosting this link up...it is a blessing each week. So...
Remember this guy:
You know the one with three four fantasy leagues. This guy took me to see The Help on Monday (and bought me nachos).
I adore that he actually liked the movie
This made me think back to the time when he went with me to the movies, TWICE, to see You've Got Mail
Taking a spontaneous trip to the pool with my kids on Saturday
Checking off the final pool on our pool hop list
Less humid temps so that we can spend more time outside
Chatting with new neighbors
My walks are getting easier...might be time to increase the distance
The meal plan really coming together this week
MY SHOP IS OPEN! {You can go
here
to check it out...and I will be adding more this weekend. Oh and if anyone can tell me how to add a widget of my shop onto my blog I would ever so thankful}
Thankful to my hubby who encouraged me & helped me proof my pages...and even posted about my shop on Facebook :)

All of you friends who have been so supportive of my little shop

Finding a Stamp Club to join...I am excited to get back to stamping with other stampers

Plans to organize my stamping area...you know how I love organizing
My camera...I am really getting to hang of it (like being able to take these flower pictures while I was on my date with Rondell earlier this month)