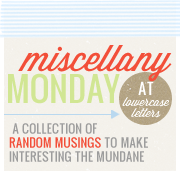 Happy Monday Friends! We have a crazy week ahead of us as we prepare for the new school year. We have been school supply shopping and we are soaking up the last few days of summer.
Here are a few random things going on in my world:
I may have to refer back to this post to remember what he looks like because he informed me that he has joined three fantasy football leagues...THREE! Now, don't get me wrong...I love football. However, fantasy leagues mean time checking stats, changing rosters, and trying to keep up with all of the games. x3 I'll miss you Rondell :)
2. Peaches from a Peach!
I am SO excited because my friend Jodie brought me two jars of canned peaches. I absolutely love peaches, peach pie, peach crisp, peach cobbler, peach bread...get the picture? I was not able to attempt canning them this year and she was sweet enough to share her supply with me.
Aren't they beautiful?
3. Nothing As Good As the Original.
My name is Kelli and I love Kraft Cheese and Macaroni. Apparently I'm particular about my Kraft because recently Rondell bought a few different kinds...three cheese...grilled cheese flavor. BLAH! He has since gone back to the store to exchange them for The Original...nothing like it :)
4. The Big Reveal! This week I am doing something I am terrified to do...opening my etsy store. I planning on adding a few cards initially and then adding as time goes on. I know there will be some trial and error during this process. I pray that I can be organized. If any of you have any tips I would love to hear them.
I will post the link as soon as I have everything up and ready to go.