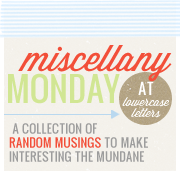 1. And the countdown begins
...to school. I am amazed that it is already August 1. I just pulled up the school supply list and it is time to get down to business. While I love the routine that school brings I am not looking forward to waking the kids up for school daily.
2. Reading schedule.
One thing that I slacked off on this year is reading through the Bible. This week I picked the schedule back up to get back into reading (I still read my Bible, I just slacked off on reading through it). Right now I am doubling up the days so that I can catch up to the schedule soon. In the picture below you can see how far behind I have gotten:
3. To tweet or not to tweet?
I have been asking myself this question for a while and decided to try out Twitter. It takes me a while to adjust to new things so I am still trying to figure it all out...like what the # sign means.
Viv
told me to get tweetdeck, so I will have to check that out. Do any of you tweet, twit...you know what I mean?
4. Road trip!
My big IKEA road trip with a few of my girlfriends was this past Saturday. Can I just tell you that this store is overwhelming...but so good. I'll post more about the entire trip and all of my goodies this week.