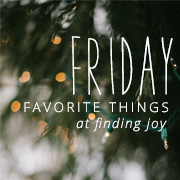 Ahhhhh, it is FRIDAY! We have had a long week of Vacation Bible School with a little baseball on the side. The chores are lacking and we are a little tired, but now it is time for the weekend :)

It is also time to reflect on all of the things I am grateful for as we close out this summer season. Here is what I am loving:
Temperatures being slightly cooler
Being able to enjoy a baseball game on a beautiful summer evening
Seeing my friend Lyndsey at the game
Sharing nachos with Jamison at said baseball game
Jamison memorizing her VBS verses quickly (I think I need to take tips from her)
Kind people who help comfort my Caleb as he cries when I drop him off at VBS
The laugh I had at Caleb as he cried because it was time to leave VBS...that Caleb
Hanging out for dinner at Taco Bell with my mom while the kids were at VBS...just like old times (**growing up there was no Taco Bell near our house and my mom and I would drive 20 minutes for TB and eat there)
Loving the fact that Caleb's first trip to the dentist went smoothly
A report of no cavities for both kids
Dinner plans tonight with my friend Kim
Plans to get together with friends I have not seen in a while next week
Making pool plans...gotta splash around one last time
Excitement about my cousin coming to visit this weekend
Planning out our annual trip to the State Fair
The fact that we only have to pay $2 to get in because it is Printer's Day (and Rondell works for Printing Services at OSU)
Cheese on a Stick
Flip flops and painted toes
Skirts...I adore skirts in the summer
How much this girl loves her Daddy :)
Caleb going with me on my evening walk
Pushing myself to take my evening walk (it has been tough...prayers are welcome)
A fan and a big glass of ice water after my evening walk
Reminiscing about our trip to Destin...
here
School supply sales
Checking off the school supply list
Setting up meet-the-teacher appointments (I love meeting the teachers)
The fact that Caleb will have the same preschool teacher as Jamison...familiarity is nice
Taking more pictures so that I am able to capture special moments and share them with you :) The pictures above are from the Clippers baseball game we attended