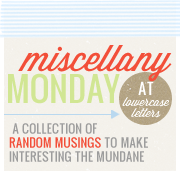 1. Fall is HERE!!! The kids, my mom and I went apple picking yesterday and had such a great time. It's funny how it really only takes a few minutes to fill up the bag with apples. Both kids picked from the trees and loaded up the bag. Now we have enough apples to make plenty of apple crisp. Here are a few pictures from the outing:
2.

Did you know that air costs money...air! I had to take these pictures as we (and by we I mean Rondell) were adding air to our tires.
3. I think tonight might just be the night that I try the Pumpkin Spice latte from Starbucks. I wanted to get one yesterday before church, but I didn't make it in time.
4. My oldest will be 7 next week...SEVEN! When did she grow up? I'm trying to debate whether or not I want to be adventurous and make her cupcakes or just buy them from the store...I think she'll be happy either way.