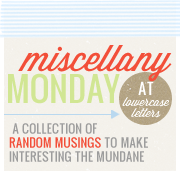 1. Dear Jamison...thank you for being so brave and excited about horseback riding. You did great! I am thrilled that I finally listened to you and signed you up for Girl Scouts because I truly think that it's something you're really going to enjoy.
2. Dear Starbucks...I will come and see you today and I will have a Pumpkin Spice latte. I will be purposeful to get to you today because I will not let another Fall season go by without trying this popular drink. So, me...you...tonight...around 6:20...be ready.
3. Dear Bath & Body Works (BBW)...thank you for making 3 new lovely Fall soaps. Your soap is already my #1 choice (when on sale), but now...now I've completely fallen. I will see you very soon too to stock up on some pumpkin goodness.
4. Dear new season of TV shows...I'm so glad you're back. I will try really hard this year not to be so far behind (I'm not off to a good start since I haven't watched anything from the first week...sigh). I can't wait to dive into...Grey's, Private Practice, Medium, Desperate Housewives (which Rondell is excited about because Vanessa Williams will be on there this year), Criminal Minds, Modern Family, & Fringe. I am still mourning the loss of Lost and Flash Forward, but I think I'll get through it.
5. Dear rain...I'm glad you're hear, thank you. I do, however, need you to clear out by the weekend so that I can get some yard cleaning up done.