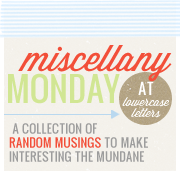 * There was no Thanking God on Friday last week...shame on me. Yes, I was in a grumpy mood, yes I had a sick child that I was worried about, yes my oldest child had an emotional start to her day because she was tired, yes the car that we purchased (very used btw) broke down FIVE days after we bought it (as is btw) and was stranded in front of our sitter's house...BUT those are never reasons for not taking the time to stop and thank God for all He does. Yes, I believe that there is a time for sadness, anger and frustration...but He has overcome all of those things and I need to be thankful for that. Thankful while I'm grumpy, thankful while I'm listening to my daughter cry on the phone, thankful as Rondell and I try and figure out what to do about the "new" car. Why? Because of what He has blessed me with, because He is Faithful, because He is a Healer, because He is my Friend, even because He said so.
Thank you God...Everyday!
** There is nothing like the sight of a full fridge after going to the store:
***
I'm using the new way to type up your posts (the word for it is escaping me) and it is a little hard to get used to. I was changing some settings and saw that the old formatting was going away soon so I decided to finally switch over. I've never been one for change, but I'm sure I'll get used to this soon.
**** I had such a great time with my friend Kristina and was so sad to see her go. There's nothing like true friends, ones that have been there for you during good and bad times, who stood up with you when you got married, ones who still love you when you forget their birthday (May 2...MAY 2)...love you Kris! Thanks for playing Wii with my babies, making me laugh, and having a shake with me at 10:30 at night (so I didn't feel so bad for having a shake at 10:30 at night, but man was it good!).
***** BSF starts tonight and I am beyond excited...Isaiah here I come! You should try it :)