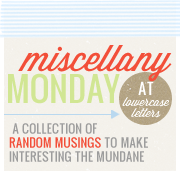 1. Homemade pizza help

...last night Rondell and I attempted to make homemade pizza once again. It is my goal to learn how to master homemade pizza because 1. I love pizza and 2. I think it would be fun to have pizza night at our house where we all make our own pizzas. It didn't turn out as well as we would have liked...the crust was a little too crusty, we need to find a different sauce, and it took much longer than we anticipated because the dough took forever to rise. So, I'm calling on the big dogs (that would be you)...do you have a good dough/sauce recipe so that I can live out my dream of making pizza? Please...I need you!
2. Blast from the past (some things never change)

...yesterday Rondell found a grocery list in his pocket that I emailed to him in 2008. As he was reading it we realized that it sounds just like the lists we make today...we are still buying the same stuff. BORING! We decided that it really is time to revamp our menu...spice it up a little.
3. A little something special

...I ordered something for myself for my birthday this year, something that I rarely do. I ordered one of these...my necklace says 'be still.' You must check out Becky's shop and her blog...you must, right after you finish reading this post.
4. Simplify

...this is my new word to go along with my other word for 2010 (

focus

). As I'm walking around my house I'm realizing that we have too much stuff (no wonder I'm getting frustrated with my organizing...I have too much stuff to organize), my desk area at work has too much stuff...I need to simply. I need to eliminate the clutter in my life so that I can relax and

focus

on the important things that need my attention (the Word, my family, revamping our menu, making fun things for Christmas, etc). So, I'm grabbing a bunch trash bags and I'm throwing stuff away. And If I have less stuff I'll have less to clean :)
5. Are you ready?

Thanksgiving is next week...just sayin'. What are you looking forward to most? Me...turkey and dressing!