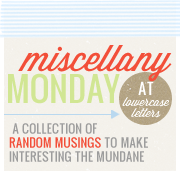 1.

So...today is the day...

MY BIRTHDAY!!!!

My name is Kelli and I LOVE my birthday...always have, always will. I really started celebrating on Friday when Rondell brought me my favorite calzone for dinner. Saturday my mom came over for dinner and we had steak on the grill with salad and baked potato...with apple crisp for dessert. My mom bought me these flowers:
Sunflowers, my favorite...they are such a happy flower
:)
I also got some charms for my Pandora bracelet...the first one is a tulip (a gift I received from my friend Kristina a few months ago). Then my mom gave me the smiling sunflower (I am always amazed at how well she knows me and what I will like), and Rondell gave me the dolphin and the yellow glass bead. I love them all...they are each perfect in every way.
Jamison made me a few signs for my day...I will say she is my biggest birthday supporter (probably because she inherited the "I

LOVE

my birthday" gene).
She wanted me to have an egg and cheese sandwich and a Coke for breakfast (we didn't get a chance to do that since we have to leave so early in the morning, but the thought is just as special). But do you also see that in the top right-hand corner...yes, that is a 100 dollar bill. Oh how I love her.
This is my place setting.
And to celebrate me today...I want you all to have a joyful day...do something you

enjoy

! You have to, because it's my day...and I said so :)
2.

There's nothing like mail...not email, not FB mail...real mail. Last week I received some real mail from my blog friend Kate. She made these cute little banners and she was giving one away on her blog and I WON! I hung in on our mantel so that we would have a constant reminder to be thankful...it fits perfectly.
3.

Another great thing that I did over my birthday weekend was go to one of my favorite places with some of my favorite people. My friend Lyndsey agreed to take pictures of Caleb and Jamison and we decided to go to use OSU as our setting. Being on The Oval in front of the Mail Library rekindled my love for The Ohio State University...the place where I grew as a person, where I met my husband, where I met a life-long friend, where I earned my degree. It was a joy to see my children running around the grassy areas that I used to cross going to and from class...taking pictures of them in front of one of the oldest buildings on campus. I can't wait to see how the pictures turned out...priceless, I'm sure.