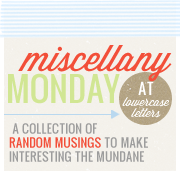 1. One week!

...I can't believe it's been an entire week since I've posted. I'm also a little behind in reading blogs...I plan on catching up today.
2. You can eat cake

...Look at what Rondell made to take to Thanksgiving dinner:
He made a 5-flavor pound cake...yum (don't be fooled because it doesn't look like the cover of Martha Stewart...it is delicious!). He's the baker in our house...I love that about him. My mom gave him the recipe years ago and my Granita gave it to her. It is a hit at every family function. This year we came home with an empty cake holder :)
**Note: I thought I had the recipe electronically to share with you, but I don't. I'll look it up and post it later :)
3. You know you're getting older when

...So, the kids and I drove up to Cleveland to hang out with my family while Rondell was managing the crowds at Best Buy (he had to be at work at 4:30!). While we were there I got to see two of my good friends, Melanie and Shonda. Everything was going just fine until....
Melanie (to my brother who is 19): ...insert random question here...
Evan (to Melanie): "Yes, ma'am"
MA'AM!!! He called her ma'am...let's just say it was a sad moment for us, but also a good laugh.
4. Out with Fall

...I started taking down some of my Fall items in preparation for putting up our Christmas tree and decorations. I sure will miss this little guy:
(This also made me realize that I need to clean my windows!)