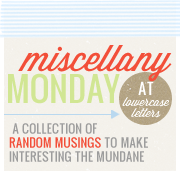 1. Sometimes

...it's OK to have a theme to your weekly dinner menu. This week's theme...meatballs.
I made these little meatball sandwiches that I had at a recent Pampered chef party:
Italian Meatball Mini Burgers
1/2 small green bell pepper
1/2 small red onion
8 oz (250 g) bulk hot Italian sausage
1/3 cup plain dry bread crumbs
2 tbsp water
1 pkg (8 oz) refrigerated crescent rolls with no seams
1 cup shredded mozzarella cheese, divided
1/4 cup loosely packed fresh basil leaves (I didn't use any)
1 can (15 oz) pizza sauce
1. Preheat oven to 375°F. Finely chop bell pepper and onion. Combine bell pepper, onion, sausage, bread crumbs and water and mix well.

2. Place dough onto Cutting Board (do not unroll). Using a sawing motion, slice dough into 24 disks (I didn't quite get 24). Arrange disks on baking sheet & sprinkle evenly with 2/3 cup of the cheese. Place one level scoop of the sausage mixture onto half of the disks; flatten slightly with back of scoop. Bake 15-18 minutes or until buns are golden brown and centers of meatballs are no longer pink.

3. Remove baking sheet from oven & immediately sprinkle meatballs with remaining cheese; top with bun tops. Serve with sauce.
The other meatball recipe came from here. My blog friend Amy has quite a few yummy recipes.
Here's how it looked after adding the meatballs on top of the spaghetti.
I also topped it with cheese because we are a cheese family and sometimes it's OK to add some extra cheese :)
2. Sometimes

...you just need to look out the window. We had plans to go to the pool during this holiday weekend, but it ended up raining Saturday (the day they...the weather people...said it was not going to rain). We then decided on today since the report called for no rain, but definite chance on Sunday. Well guess what...no rain on Sunday and we woke up to rain this morning. Sigh.
This weekend we will make no plans...instead we will just look out the window and determine if it's a pool day or not. Because sometimes it's OK to be your own meteorologist.
3. Sometimes

...it's good to have tradition. For the past three years we have gotten together with my friends Lyndsey and Amber to watch one of our local parades. You can see past years here and here. It's fun to get the kids together and hang out as a family.
This year I remembered to get to Old Navy on time to get the kids matching shirts...because sometimes it's OK to add to traditions.
4. Sometimes

...you just need to pick up the phone instead of emailing/FBing. A tragic event happened within our church family over the weekend...a woman, a friend lost her husband (he had a brain aneurysm while on a mission trip to Costa Rica).
When I received word I immediately emailed my friend's best friend...then I prayed. God laid on my heart to pick up the phone and call...to be more personal. Because of that phone call I was able to meet an immediate need of my friend Sabrina, something I would not have been able to do over email.
Tonight I will be meeting up with a few other sisters in Christ to welcome Sabrina home (she flew down there after getting word about her husband). Because sometimes it's OK to be face to face with those you love instead of behind a computer.
UPDATED: I did not end up seeing Sabrina. The team's flight was delayed until 2:30 am and she also said that it would have been too overwhelming to have us all there. Please keep her in your prayers.