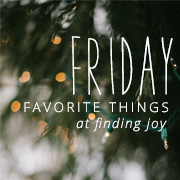 While this has been a tremendously hard week for me I have witnessed God's Goodness in the process:
Praying friends...friends who do not know me IRL. I have total faith that they are at the Throne lifting up Sabrina and her family
Sweet encouraging words from those same friends...they have truly meant a lot to me
Seeing my church truly come together as a family
My Pastor's humble attitude...he introduced himself to my friend as "Kelli's friend from church."
Watching my children
Being OK with Caleb preferring to play his DS rather than watch the parade...he's so content
Spontaneous trips to the movies (even though I saw a terrible movie...Bad Teacher, not so good)
Cinnabon after the movie...I can only get them like twice a year because they are so bad...yet so good.

Three's Company (it's right up there with The Golden Girls for me)

Staying up after my bedtime to watch Three's Company
Being able to see fireworks from our front porch AND hear the booms

Making plans to do the same thing next year, but with snacks

My friend Lyndsey's photography...this girl has a great eye

Hearing Lyndsey's excitement as she called me to tell me that a shot she took was featured in a local magazine...I'm so excited for her


She took this shot of Jamison at the parade on Monday...I love it.
Having my favorite vacation spot featured in
Rachel's post today
...I adore Destin