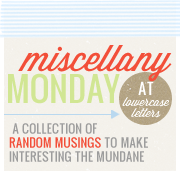 1. So...I had a bunch of pictures that I was going to take yesterday & share with you. When I got to my destination I realized that my memory card was still in my laptop. Note: Check for memory card before leaving the house. Sigh.
2. Yesterday was National Ice Cream Day...did you get your ice cream? Rondell, the kids & I went to one of our favorite ice cream places and enjoyed a scoop for $1.41 (which is a pretty good deal for this place). I got cookies & cream, Caleb got chocolate, Jamison got vanilla with butterscotch & Rondell got two scoops of black cherry...yum! Caleb enjoyed his ice cream so much that he wore it all over...we had to strip him down just to put him in the car :)
3. Where is July going? This summer seems to be flying by and I am amazed. Before I know it I'll be sending my big kid off to 3rd grade and my baby off to pre-school (sniff). Until then we plan on having more fun days...going to the pool, spray park, library, etc. We're also gearing up for our trip to the Indianapolis Zoo!
4. I could use a good exfoliator...any suggestions?
*** Just thought since I couldn't share the pictures I wanted to take I'd share a few of my favs!