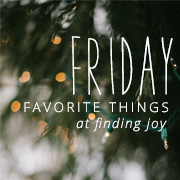 SPRING
is getting closer...I can feel it. We haven't had much of a winter (though we are supposed to get some snow tonight), but it is still nice to think about
Spring
and how giddy I get this time of year.
Here are a few things that I love (accompanied by a few pictures from when we were able to go outside the other day and enjoy some
fresh air
):
The tiny bursts of color
A fresh start...a clean slate
Open windows letting in
fresh air
!
Pulling toys/bikes/scooters out of the garage and breaking them in
The sound of laughter as the kids ride up and down the sidewalk
Reconnecting with neighbors that we have not seen during the Winter
Talks with my mom about what flowers to plant and where to plant them
Spring cleaning
(and the
PURGING
that comes with it)!
Pulling out the grill for the first time of the season
Having it stay light longer into the evening
Breaking free from the winter coat
Driving with my windows down
Planning our
Destin
trip (we didn't think we would be able to go this year, but some things fell into place and we are able to make the trip!)
That first visit to the playground
Sunlight
shining through my windows to help me take better pictures
* Overall I feel like
Spring
is the time to stretch out and dust off the Winter...to breathe in a breath of
fresh air
:)
Friday Favorites
...oh how I have missed you!