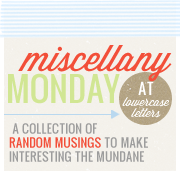 1. Comments...on other blogs.
For some reason the computer that I use the most to check blogs does not allow me to comment on blog posts where the comment section is at the end of the blog. The box does not pop up for me to comment. So, if your comments are set up this way and you don't hear from me it's not because I'm not reading or don't love you (because everyone needs a little Kelli love), I just have to wait until I get to my laptop.
2. Sorry we're closed...it's Easter.
Yesterday my mom and I had plans to meet at Target after I got out of church. When I pulled up to the parking lot it was completely empty. I pulled to the front of the store and there was a sign that said they were closed for Easter. Wow. Then I realized other places that were closed...Best Buy, Sam's Club, Verizon and we realized the place we were going to have for lunch was also closed after Rondell drove all the way there.
While these things stopped my plans I was given a feeling of joy. Joy that these establishments also stopped to Be Still.
I went home and did the same :)
3. To etsy or not to etsy...that is the question.
Technically I have already opened an etsy shop but it's empty. I have been debating about whether or not to start up a shop to sell my cards (and maybe a few bookmarks).
Here's where you come in. If you have an etsy shop, please let me know any tips you have for having a successful shop. Do you use Paypal, is it relatively easy, is there a cost to upgrade, and how do I go about connecting my checking account to it??? Do you charge for shipping? How often to you have to update your shop?
For those of you who shop etsy...what attracts you to a shop? What kind of packaging caught your attention when you received your item(s)? What kind of cards would you like to see in my shop?
I would really appreciate your feedback :)