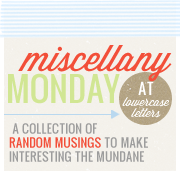 1. 1000 channels and nothing to watch
...does this happen to you? The other night I was home, the kids were asleep and Rondell was at work. I was trying to find something to watch and there was nothing interesting on at all...nothing. I'm always amazed by that.
2. The hunt is on
...in my backyard. Yesterday I hosted an Easter egg hunt for my neighbors. My church provided all of the materials needed for the hunt, including bags to decorate, candy, and information on how to put together a successful hunt. After the kids were done hunting for eggs I gave them cookies and juice and then I read the story of Jesus' death and resurrection. Overall it was a fun time. Next year Jamison said she'd like to have a skit...she's adorable.
The kids getting ready to head out and find eggs.
3. We've got a winner for dinner
...taco bake. The other night I made a taco bake and it was such a hit I made it again last night (this time doubling the recipe). I thought I'd share it with you. The pictures show the doubled version but I'll post the recipe for just a single dish.
I brown 1lb of hamburger and prepare it as taco meat according to the seasoning packet. Then I add about 4 oz of Velveeta and 1/2 a can of (drained) Rotel. Stir until all of the cheese (ha, ha...if we can call it that, but I do love it) is melted and the mixture has thickened a bit.
Break up flour tortillas and line the bottom of an 8x8 dish.
Pour 1/2 of the meat mixture on top and then top with desired cheese (I like mild/Monterey jack). Repeat...tortillas, meat, cheese. Bake at 350 for 25 minutes. Enjoy :)
4. Holy Week.
This week is Holy Week leading up to Easter...the resurrection of Christ. Our church is having a wonderful celebration that actually started yesterday with our Palm Sunday service. It was a worship only service which is so fitting for what Palm Sunday represents...worshiping the King entering Jerusalem. Our church is also having a Passover Seder meal on Thursday to walk through Jesus' last meal. On Friday the church is having what's called Stations of the Cross, taking us through the trial and crucifixion of Christ. Lastly, we'll have Easter Service and celebrate the ultimate sacrifice and the ultimate gift. I can't wait :)