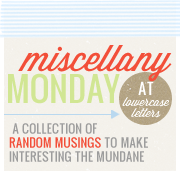 1. A reason to celebrate...a birthday.
Over the weekend the kids and I traveled to Cleveland for my step mom's mom's birthday. They had an entire weekend planned with a spa day, a few dinners, a concert and going to church together. We were able to join them on Saturday for dinner. Ms. Louise's daughter, son in-law, and granddaughter even flew in from California!
Ms. Louise and her beautiful granddaughters.
Here's Ms. Louise and her friend Mary. Mary is amazing...she will be 89 this year. Aren't they jazzy!
2.
Welcome
Spring!
Well yesterday was the day...the first day of
Spring
. For the most part the weather was nice and we even got outside for a bit. I got some shots of the evidence of Spring.
Here are my
daffodils
and some
mini tulips
trying to make their debut.
Spring also reveals the clean up that we'll have to do over the next few weeks :)
3. Bike Time.
Rondell (and I, a little) have been working with Jamison to try and ride a two wheeler. We're hoping this is the year she makes a break for it. Yesterday she and Rondell worked a little more and she had more confidence than she's had in the past. Next I think we'll take her to a walk path where there are less bumps.
Look at the concentration!
Then there's this guy who will be riding a two-wheeler before I know it.
4. I LOVE surprises. During church yesterday I received a text from one of my best friends, Melanie, saying she had a surprise for me...she was in town and was going to come and see me! Marja brought her over and it was so good to hug her and sit down for a chat with my girls. Melanie also got to love on my kids a bit.
Today we're going to lunch and hang out some more and I can't wait :)