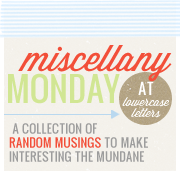 There are a few random things that I want to savor from this Christmas holiday:
1. Seeing the joy on my kids' faces.
2. Reminisce about the sheets of paper towel that my mom used to wrap ornaments...that I still have and now store those same ornaments in them. I also loved looking at the different ornaments that I made when I was a child...you know, a few years ago:)
3. New soap scents from Bath and Body Works...I just love their soap.
4. Memorizing Luke 2:1-14 with Jamison...my favorite moment. As soon as I figure out how to download the video I'll show it to you.