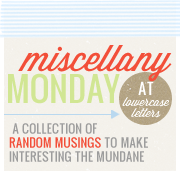 1.
I love bloggy friends...they are like modern day pen pals. Recently I hooked up with a fellow blogger to do a flip flop exchange (we both missed
Becca's
wonderful exchange this year).
Kayla
sent me a cool pair of flip flops and some neat things from her home state of Texas. Look:
A Texas cookie cutter, a Texas ice cube maker, and a Texas sticker. She also sent me some facts about her state. Thanks Kayla!
2.
I am really REALLY excited that today starts the Bath and Body Works Anti-Bacterial soap event (with a note to say that they didn't ask me to say this). I love their soap and this week there is a huge sale...can't wait to go.
3.
Caleb used the bathroom (in the bathroom) ALL weekend. This is truly an answer to prayer. He spent the day with my mother-in-law on Friday and I don't know what she said to him, but he's been going to the bathroom non-stop since he left her house. We took him to the toy store to get two new trains on Saturday (because he even pooped!). I pray this is the end of diapers.
4.
I've decided that I need to add more
yellow
to my house. I LOVE
yellow
(in case you haven't heard) and there just isn't enough of it in my home. My kitchen is
yellow
, but I would like to make a
yellow
-based valance for the window. I'm also thinking of adding more
yellow
accents to my room as well...it's such a happy color.